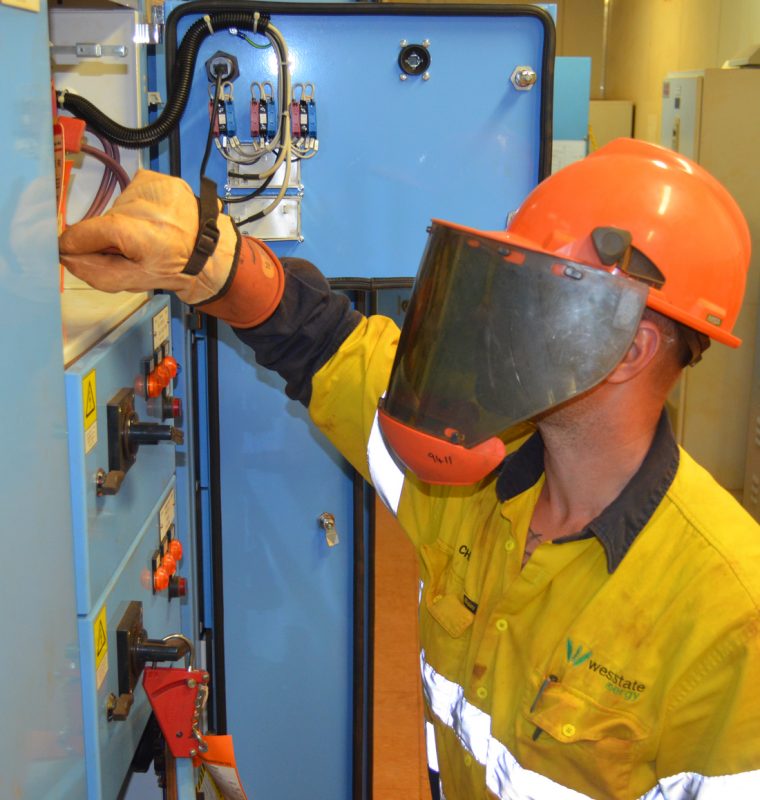 Company Overview
Since its establishment in 2010, Weststate Energy has experienced rapid growth in both output of work and in its reputation. The company offers combined services of fully qualified, professional tradespeople including Mechanical, Licensed Electrical Contractors and Air Conditioning.
Key Competencies:
Focus on delivering on-time solutions
Streamlined company with low overheads that keeps costs low for clients
Multi-skilled tradespeople
Build rapport and strong working relationships with other on-site contractors
In-house quality management system with strong focus on health, safety and environment
Primary Clients:
Rio Tinto, Supply/Installation and Maintenance Cat 3 Vendor
DTMT Construction, Numerous NPI and Process Infrastructure projects with strong ongoing working relationship.
Central Systems, Projects in Process and Non-Process Infrastructure.
Licences & Registrations:
Electrical Contract Number: EC009630